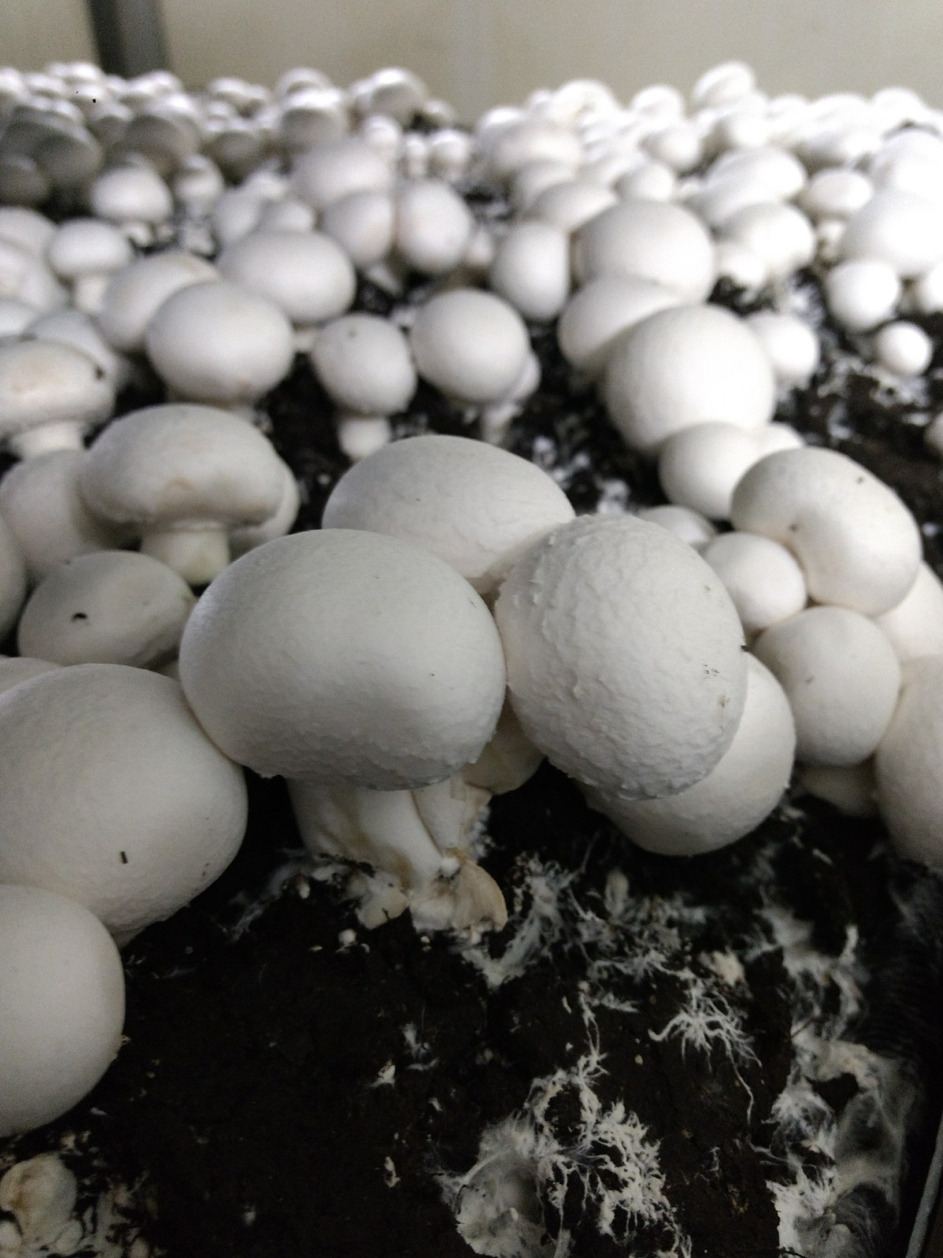 Pieczarki Mazurskie is a family company established in 1988. It is located in northeastern Poland, in the region of Masuria. Lakes and forests, which account for about 30% of the area, form a beautiful landscape of the region. Additionally, due to the high afforestation rate and low of urbanization and industrialization indicators the air quality in Masuria is one of the best in the country.
Currently company consists of several mushroom farms. The total mushroom growing surface is 19 000 m2 . All buildings are equipped with modern air-conditioning devices, which enable to control the growing parameters, such as temperature, humidity, air movement and carbon dioxide. Due to this we can provide appropriate conditions for mushrooms growing, so that they are of the highest quality.
The plant produces mushrooms in the Dutch technology. Group of skilled technologists is constantly watching the production process by keeping an eye on the behavior of the mushroom spawn during the growing cycle. Through careful observation and making good conclusions the high crops with the optimum use of the compost are attainable. The harvest area is used very intensively so as to provide the maximum number of cycles in a year. All mushrooms are harvested by hand, so a wide range of mushrooms with the highest quality and different sizes is provided. After harvesting mushrooms go directly into vacuum cooling chamber, where they are quickly cooled to the temperature of 2°C. Then they are transported to the cold store, where they are prepared for sale. Low temperature keep the products in freshness for a long time. After growing all the rooms are thermally disinfected and compost is changed to fresh one.
According to the excellent cooperation with suppliers, many years of experience, own laboratory and professional management, the highest quality compost for our mushrooms is produced.
The company produces compost in own compost production facility. The process is continuous due to the fact that sufficient technical and engineering potential in the company is present. The company has its own straw storage (area above 10 000 m2) for the production of compost. The maximum amount of stored straw is about 100 000 tons, which is enough for two years of company's production.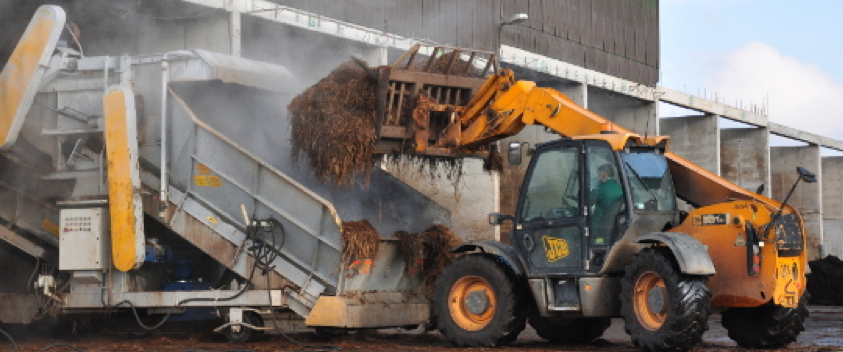 Production of mushrooms is about 3000 tonnes per year. Before distributing, mushrooms are packed according individual customers requirements or in standard way:
3 kg boxes loose
box with tray 4 × 500 g
box with tray 4 × 400 g
box with tray 6 × 250 g
Mushrooms could be also sorted to different size:
2 – 4 cm
4 – 5 cm
5 – 6 cm
more than 6 cm "Riesen"
Wastes from the processing (spent mushroom substrate) are stored at the company field and sold to locally farmers as a fertilizer. Company has over 300 tons of spent mushroom substrate weekly.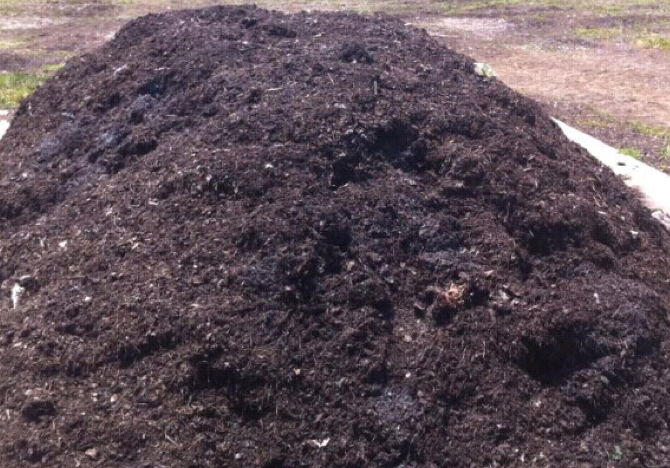 Heaps of spent mushroom substrate
Pieczarki Mazurskie Fedor is well-operating company that produces high-quality mushrooms. The clients of company are all over the world. The largest recipient is England but a lot of products are exported to Germany, Nederland and France.
A big issue for company is relatively high price of straw (40 euro per tonne) and low price of spent mushroom substrate (3 euro per tonne) which is used as a fertilizer. The company should start cooperate with Universities, Research Centers or biological and chemical laboratories to find a new solutions in the field of bio-plastic, food supplements or pharmaceutics from the high value wastes that contains huge amount of macronutrients (P2O5, K2O, CaO, MgO, Na2O, P,K Ca).